We unearthed a treasure on Friday: A November 1974 issue of Snow Goer magazine that was still in its original plastic, as wrapped by the printer. It had never breathed the fresh air of a boring corporate office, much less experience the warm glow of the color-dulling sun. Its pages were a brilliant white, much like the snow that the sleds featured inside of it were intended to ride upon.
Frankly, the cover of the magazine wasn't much to look at: An out-of-focus Ski-Doo and its rider kicking up some Wyoming powder, with cover lines barely readable against the tree in the background. But the ads inside? They were glorious to look at! And, judging from how people reacted to a recent post featuring classic snowmobile ads from 1995, we figured we're going to have to share again.
The issue featured full-page or two-page color ads from (in order of appearance) Johnson, Suzuki, Yamaha, Harley-Davidson, Arctic Cat, Moto-Ski, AC-Delco, John Deere, Polaris, STP, Walls Industries, Massey-Ferguson Ski Whiz and Scorpion. After we finish reading the cover story on the legendary Smokin' Joe Frazier and his family's snowmobiling adventures, this issue is going back into storage in a dark place.
Enjoy.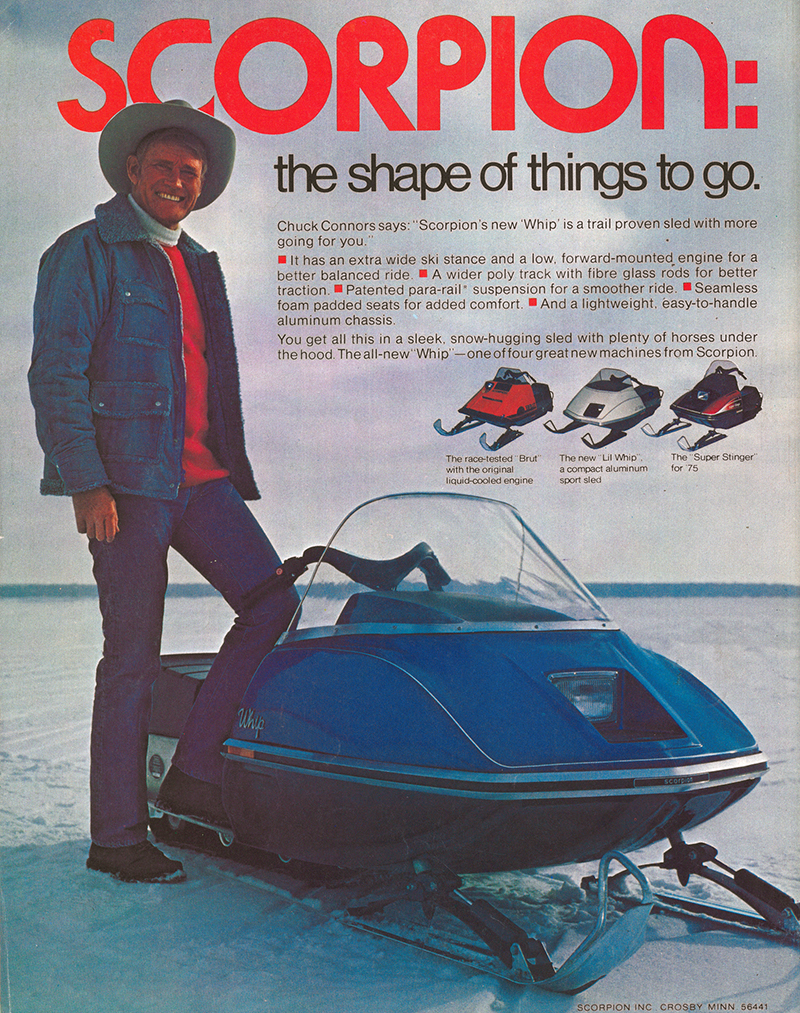 Editor's Note: Every Snow Goer issue includes in-depth sled reports and comparisons, aftermarket gear and accessories reviews, riding destination articles, do-it-yourself repair information, snowmobile technology and more. Subscribe to Snow Goer now to receive issues delivered to your door or directly to your computer for a low cost.