The generous Ski-Doo program that gives money back to grassroots snowmobile clubs and associations has hit a major milestone. It has now peaked $1 million in total grants issued in just its third year of existence.
Officially unveiled in August of 2021, the Ski-Doo Snow PASS (Protect, Access, Sustain, Support) Grant Program offered grants of up to $5,000 in matching funds to national, provincial, state and local associations and clubs engaged in the many activities that ensure the health of the sport.
The money added up very quickly, as you'll see in the press release below. More than 245 projects have received a cash infusion in three short years from the market share leader. Here's a link to last year's recap.
On behalf of snowmobilers everywhere, we say "THANKS, SKI-DOO!!" Here's that official press release:
SKI-DOO SNOW P.A.S.S. PROGRAM SURPASSES ONE MILLION DOLLARS IN GRANTS TO CLUBS IN JUST THREE YEARS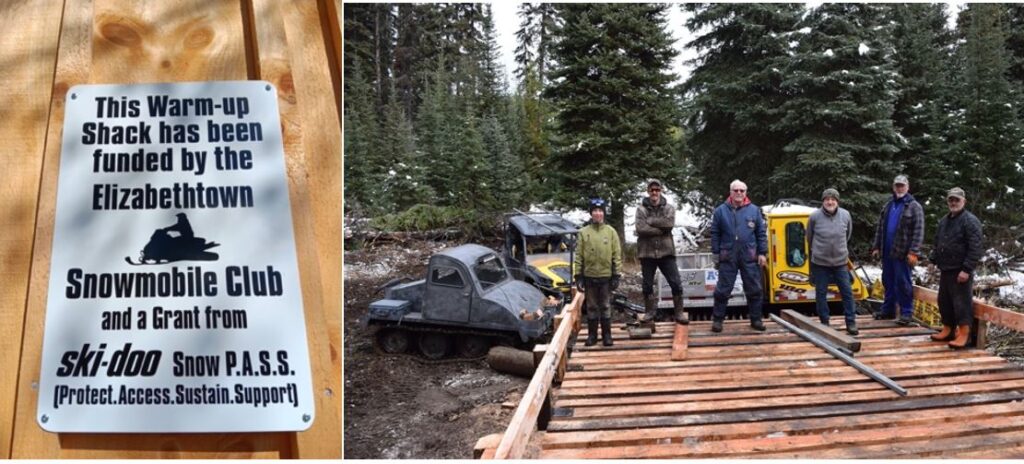 Valcourt, Quebec, October 27, 2022 — Three years ago Ski-Doo, a BRP brand, established the Ski-Doo Snow P.A.S.S. grant program to help support the grassroots organizations, clubs and volunteers who enable all of us to enjoy That Ski-Doo Feeling across North America. The program is going stronger than ever as this week clubs were informed of projects selected for funding and total program donations surpassed the one-million-dollar mark. These contributions go directly to efforts that help maintain access, improve safety and improve infrastructure of our favorite winter playgrounds.
Ski-Doo works together with its extraordinary network of dealers, whom without their support this initiative wouldn't be possible, to provide funding to these passionate volunteer organizations. The grant program offers up to $5,000 in matching funds to community-led projects from associations and clubs engaged in activities that ensure the safety and sustainability of the sport and has funded over 245 projects to date. The projects chosen to receive funding allow hundreds of thousands of riders to continue to enjoy trails and backcountry access across North America, from the Atlantic to the Pacific.
"With the support of our awesome dealer network, the Ski-Doo Snow P.A.S.S. grant program has made an impact in supporting those that are the backbone of our sport," said Jeremy Doyon-Roch, Manager, Global Marketing, Snowmobile and Cross Brand Initiatives at BRP. "Surpassing the million-dollar threshold is huge and shows our commitment to generate positive and safe experiences, but what these dedicated organizations continue to do to improve trails and infrastructure for all snowmobilers across North America is just as big" Doyon-Roch added.
Ski-Doo, through its Responsible Rider program, recognizes the importance of preserving our winter playgrounds and helping people understand that you can have an adventure in the great outdoors while remaining aware of and attentive to your surroundings and behavior. They also encourage all riders to Take the Pledge and ride responsibly to protect our access for future generations.
Ski-Doo invites all snowmobile lovers to view and share this video to celebrate and thank the clubs for their efforts. Stay tuned to Ski-Doo.com and the Ski-Doo social media channels for updates on Snow P.A.S.S. project progress later in the 2024-25 snowmobile season. Year four of the Ski-Doo Snow P.A.S.S. program will open again for organizations to submit their projects for funding in Summer of 2024.
To everyone who donates their time and energy to help make snowmobiling possible, we'd like to say a HUGE thank you!